Interim Solutions for Quarantine Tents and Treatment Stations
Many hospitals globally are confronted with an increasing number of infected corona (COVID-19) patients in the last days and weeks. The number of newly infected patients is increasing daily. The question has already been asked whether hospitals can cope with the number of infected patients who potentially could be admitted in the next few days or weeks, as there is limited space for patients to be accommodated comfortably.
Fast, Modular, and Isolated Solution
Many customers are resorting to container solutions as an interim measure. Containers offer the advantage of a fast, modular, and isolated solution. However, many do not realize that there are also insulated demountable temporary structures and tents on the market that combine the advantages of containers with reusability.

Demountable temporary structures can be purchased or rented complete with interior fittings such as room layouts, heating, and sanitary systems and are available in all widths and lengths. Containers are a fixed size and usable only for a single purpose, whereas demountable temporary structures offer a wide range of possible applications. In this context, we would like to introduce ourselves as a leading manufacturer of temporary and semi-permanent buildings and provider of complete solutions for the above-mentioned purposes.
We would like to give you an insight into our product portfolio and solutions.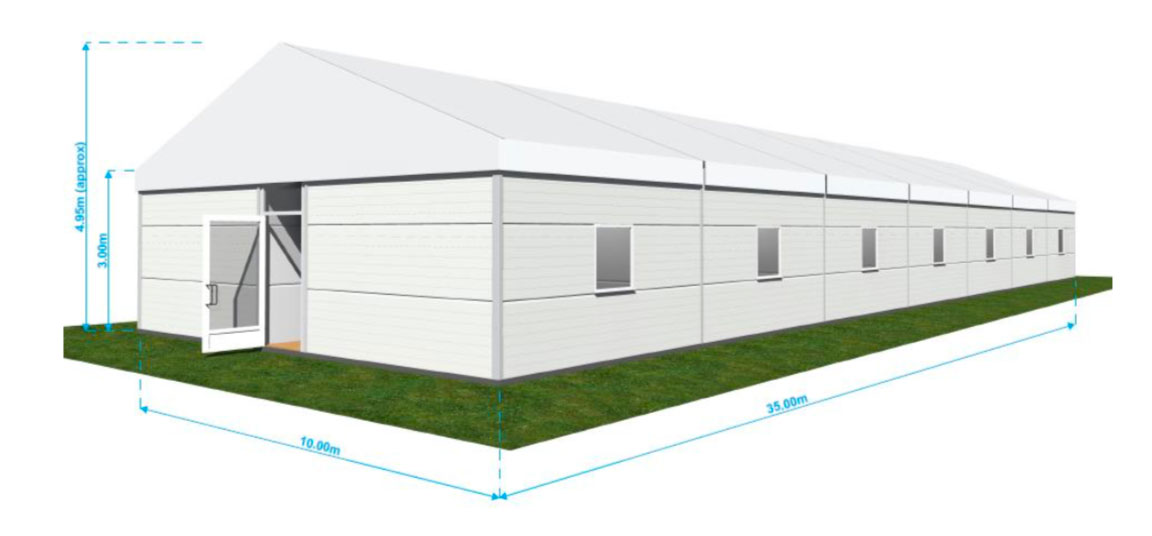 Our Solution
Mobile aluminum tent systems for rent or purchase
Short delivery and set-up times
Extendable to whatever length is required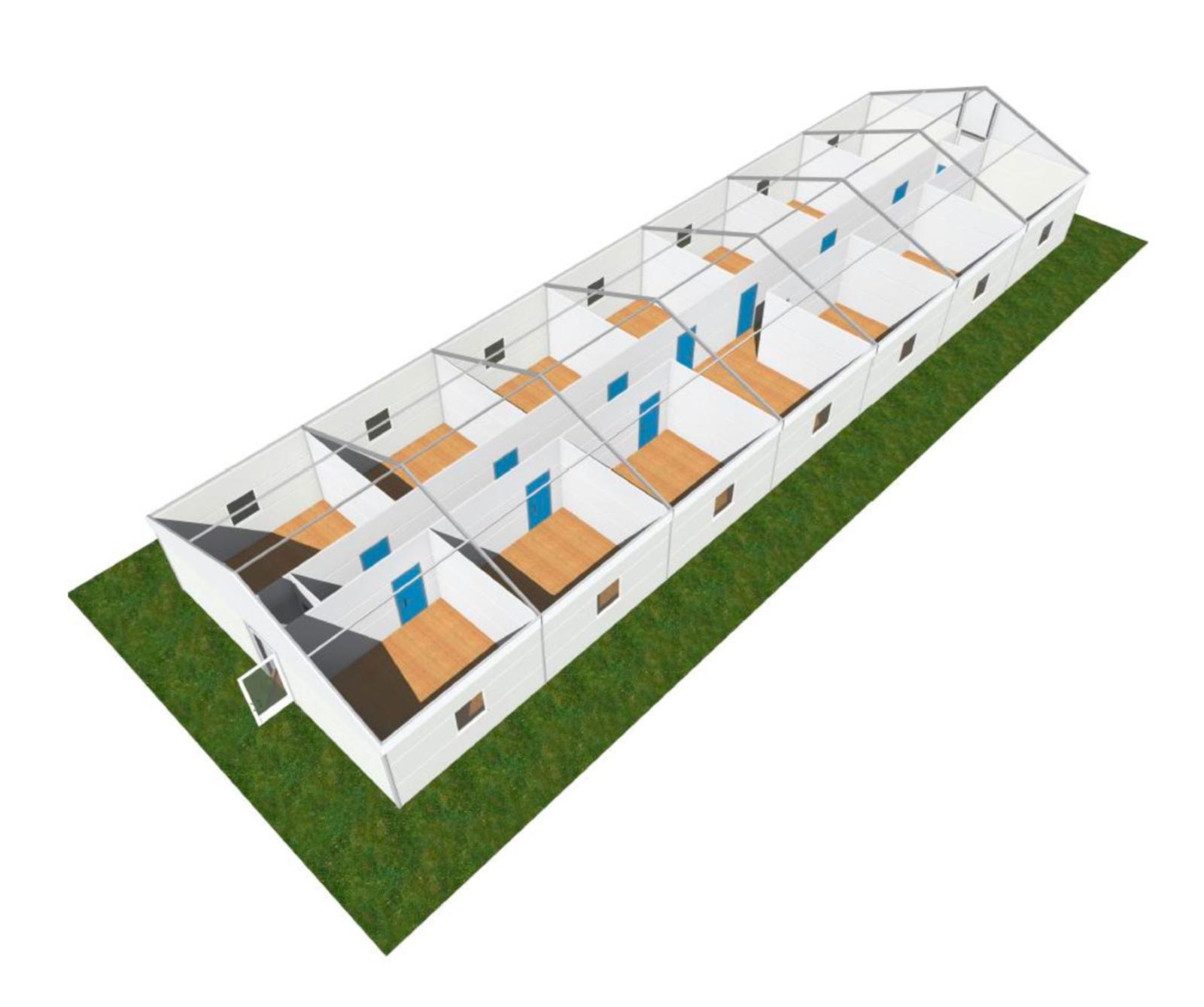 Temporary Structure for Accommodation
For 45 People
Size: 32'W x 82'L
for 45 People
9 living rooms with 4-7 beds
1 meeting area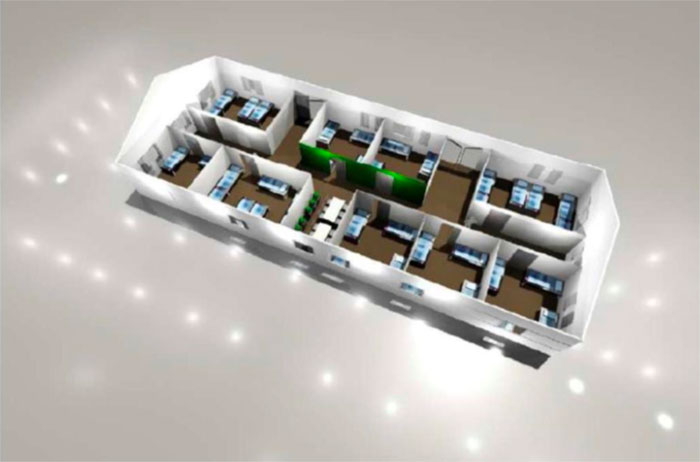 For 20 People
Size: 32'w x 82'L
For 20 people
10 living rooms with 2 beds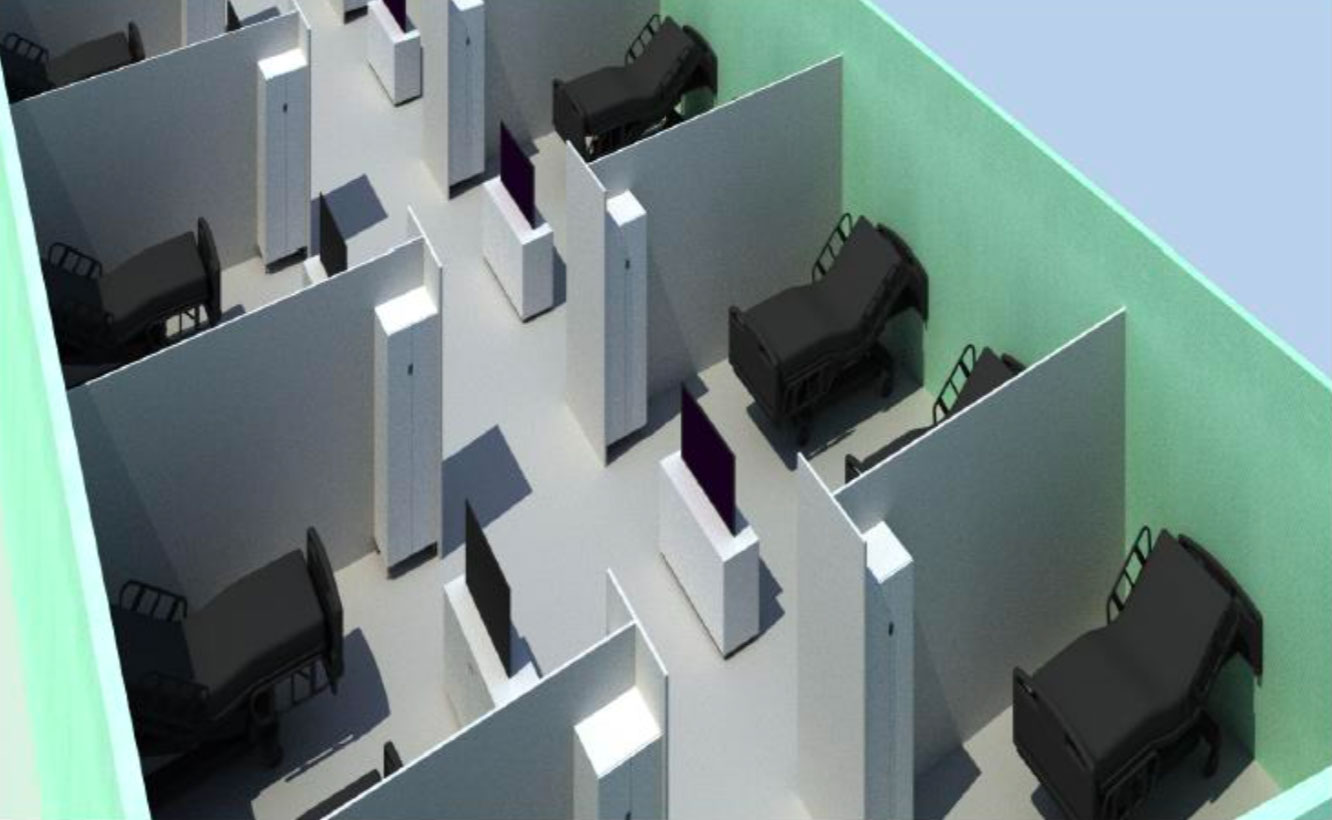 Rapid Deployment Shelters
Different sizes available
Over 100 units from stock immediately available
Assembled and ready for use within minutes
Assembly without special tools and without previous knowledge
Model Examples

UKMZ P10
15'W x 16'L

UKMZ P13
20' x 20'

UKMZ P17
20'W x 26'L

UKMZ P21
20'W x 32'L
GET A QUOTE
Ask about our interim solutions for Quarantine Tents and Treatment Stations or call 877-846-4326 or email
sales@americancoversinc.com